I LIKE MEAT

BUT CAN'T AFFORD IT!
My name is Jordan, and I can't believe it has finally come to this. Here I am, a recent college graduate, in Durango, a beautiful town nestled in the San Juan mountains of southwestern Colorado. I have a job. I go fishing on the weekends. I have some friends. There is just one problem: no matter how hard I work, I just can't afford to eat meat. It has been over three months since I went out to a restaurant for dinner. I can't remember the last time I had a steak. The problem is that Durango is kind of an expensive place to live. All of my hard-earned cash goes to paying the rent on my tiny apartment (over $600 a month!), putting gas in my Ford Explorer ($1.59 a gallon), and paying my bills. I also owe my parents a bundle of money. On top of all this I am going to have to pay for graduate school in about a year.
I need your help. I can pay my bills. I can pay off Mom and Dad. I may even be able to pay for graduate school with some student loans and financial aid. I need your help because I LIKE MEAT BUT CAN'T AFFORD IT! Please, please, please send me a few bucks via Paypal, and I will drop you a line letting you know what kind of meat I got, and how much I enjoyed it. Donors who give more than $10.00 will receive a personal, handwritten letter from me describing the meal they provided, as well as a place on the Wall of Fame.
If I told you I was starving, it would be a lie. The fact of the matter is that I dearly miss eating meat, and, with your help, I would like to enjoy again what most people take for granted every day. I know there are worthier causes than mine, and that money doesn't grow on trees; I am asking for your help. Whether or not you make a donation, you can email me to hear more of my sad story! Thanks a lot for coming to my site, and for your generosity!
6/21/03 UPDATE - I am just poor as hell. Poorer than a family of 19 in Bangladesh. Most people of my economic status smoke crack all day and live in the gutter. I would get on welfare, but I'm just too embarrassed. For goodness sake, please help me out! Thanks a lot to those of you who have already donated! The meaty sustenance you provided has helped carry me through some dark days!
Suggested Meat Sponsorship Levels
Click the donate buttons on the right to buy me food via Paypal.
| | | | |
| --- | --- | --- | --- |
| | MacDonald's Cheeseburger $0.69 | A small but delicious little item, I try not to eat too many of them. | Click to buy me a cheeseburger! |
| | | | |
| --- | --- | --- | --- |
| | Deli-made Club Sandwich $3.99 | What a treat! It's been a long time since I had one of these babies! | Click to hook me up with a Club! |
| | | | |
| --- | --- | --- | --- |
| | Roast Beef with all the fixins $6.99 | Gee whiz! Just like Grandma makes! This one really takes me back to the Old Kentucky Home! | Please! Oh Please! Please! |
| | | | |
| --- | --- | --- | --- |
| | Pork Tenderloin $10.99 | Wow! What a succulent meat! I wish I could have it more often! | I know I don't deserve it, but... |
| | | | |
| --- | --- | --- | --- |
| | Deluxe Steak Dinner $25.00 | Steak - The King of Meat. I dream about meals like this! | If you click, you are my hero! |
Or click the Paypal button below to donate another amount! If you like, email me to specify what kind of meat you would like me to buy with your donation, and I WILL SEND YOU A RECEIPT FOR YOUR MEAT via U.S. Mail. That way you can be sure I actually bought the meat! No liver, please. This is not a joke, and I am really hungry! My meat is in your hands!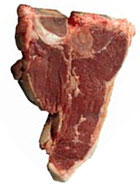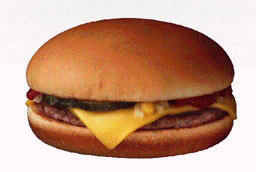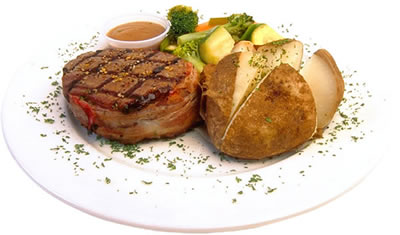 FastCounter by bCentral
Last Update: May, 30, 2003